Troubadour bags use the finest materials and traditional techniques to achieve stunning leather bags with enduring charm. Following on from our last post, where we explored the journey and inspiration of Troubadour founders Sam and Abel, now we dig deeper into this London-based brand, to find out what goes into making their luxury bags for men.
Hours of labour and years of expertise are channelled into the Troubadour production process. Led by the brand's head artisan, with over 25 years of experience, Troubadour's craftspeople apply their skills and passion to the making of every bag.
Selecting the hide
Troubadour uses only vegetable-tanned leather for its accessories, sourced from La Bretagna in Tuscany. Tanned over several weeks using natural materials such as bark, this traditional process gradually permeates the entire hide. Vegetable tanning brings out the distinct qualities and tonal variations of the hide, and ensures the leather ages gracefully over time.
By selecting only the finest quality leather for its accessories, Troubadour products offer a high density, smooth and supple exterior, and a distinct aroma that you only get from premium leather goods.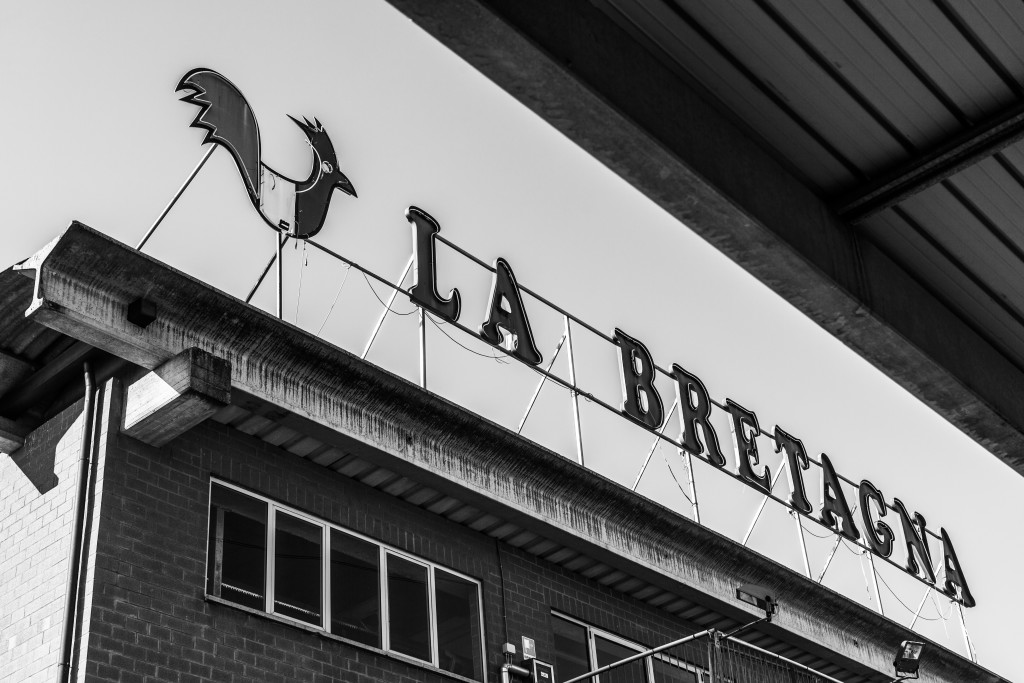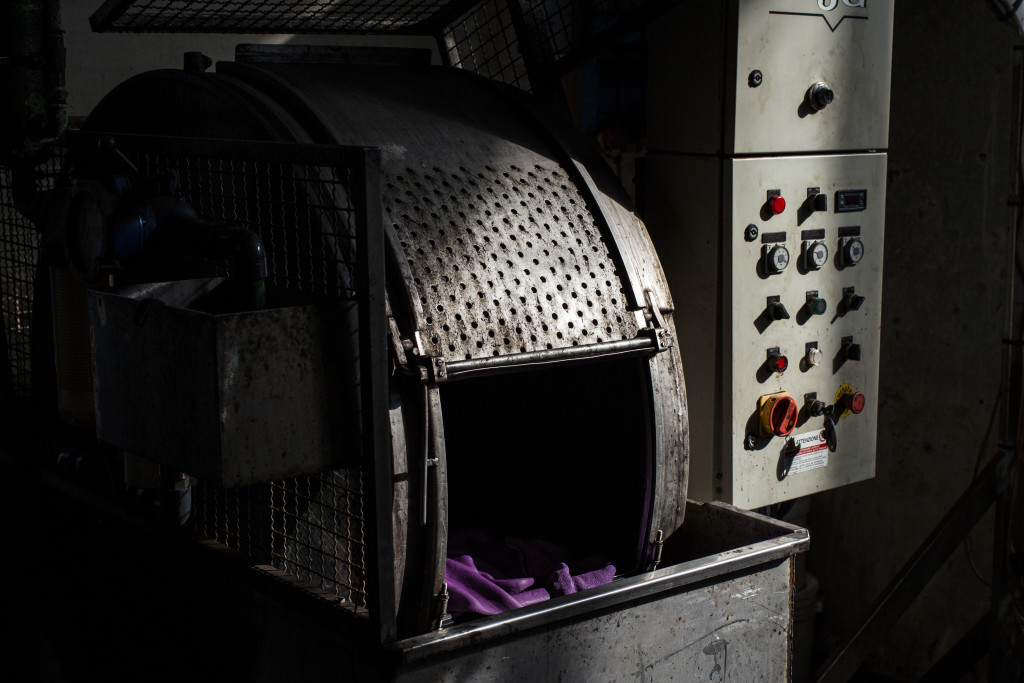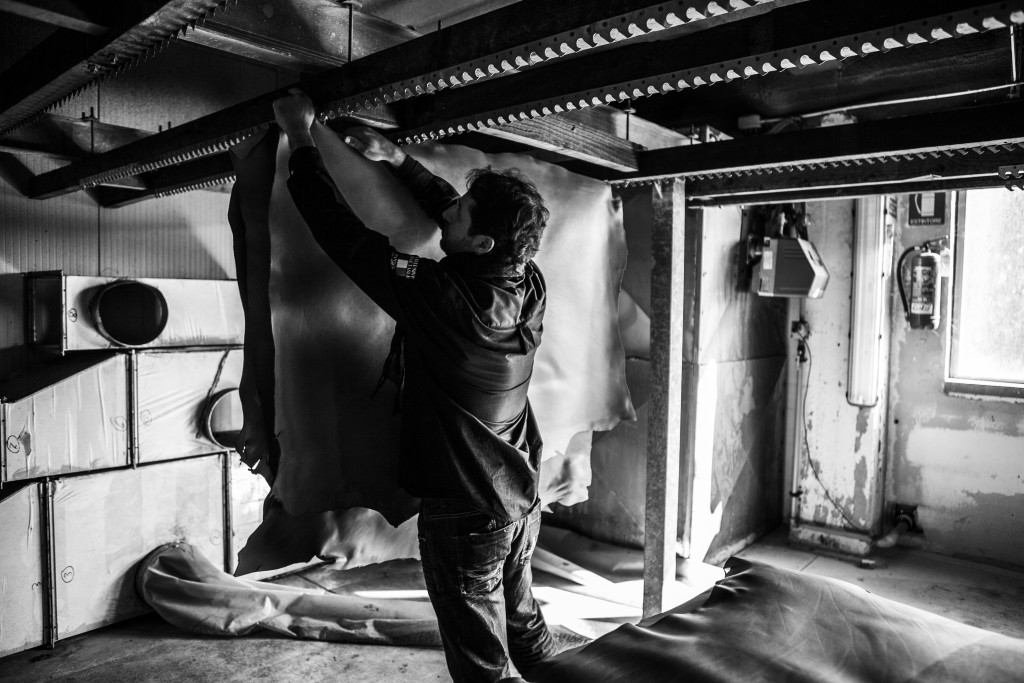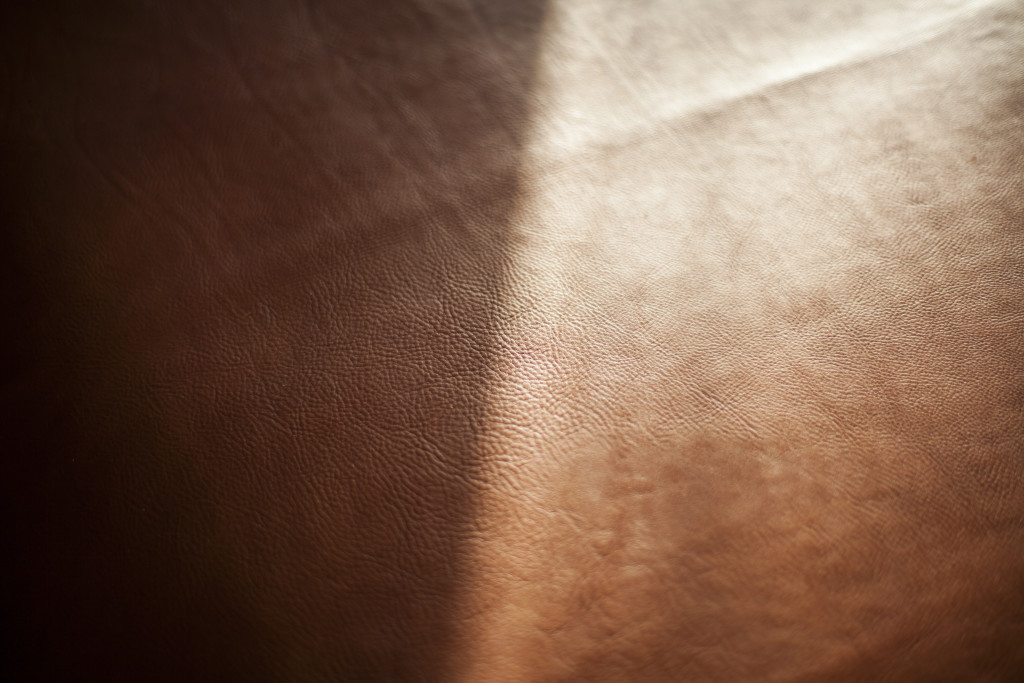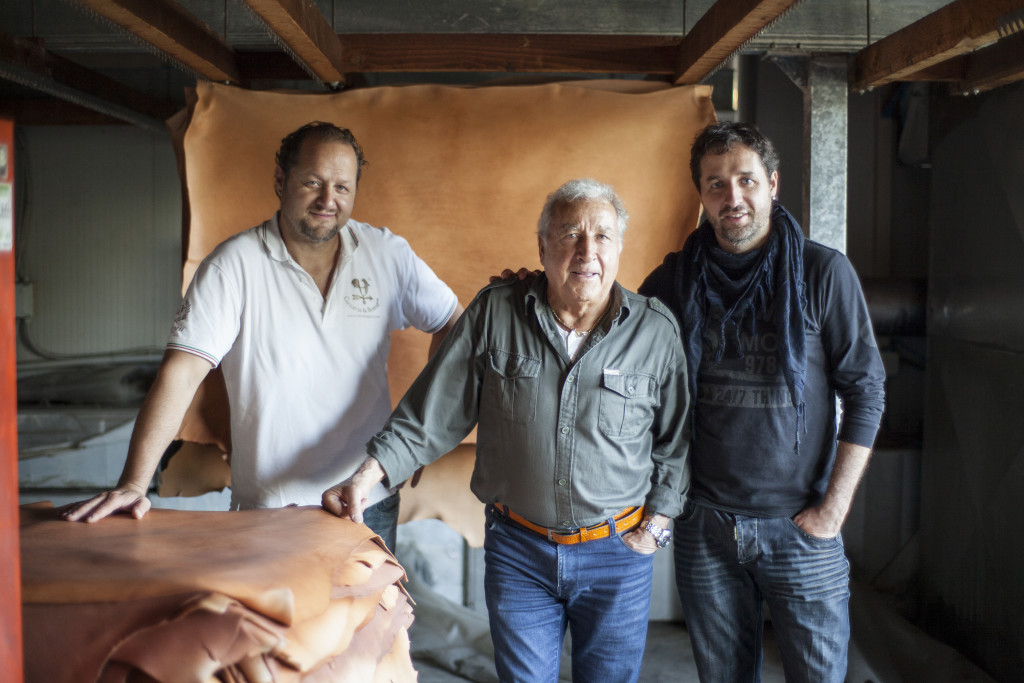 Leather cutting and stitching
Troubadour understands that every hide has its unique shape and texture, so pays particular attention to these nuances during the leather cutting and stitching stage. Hand stitching enables the brand to achieve consistently high quality and intricate detailing when designing and producing its accessories. Gutermann Mara 30 thread is chosen for its strength and durability.
When layering areas such as the bag handles, Troubadour sands and moistens the leather, before fusing the edges together with an oil-dye in a four stage process. Rivets are used to hold the leather in place, ensuring a seamless finish and hard-wearing qualities that only perfectionism can achieve.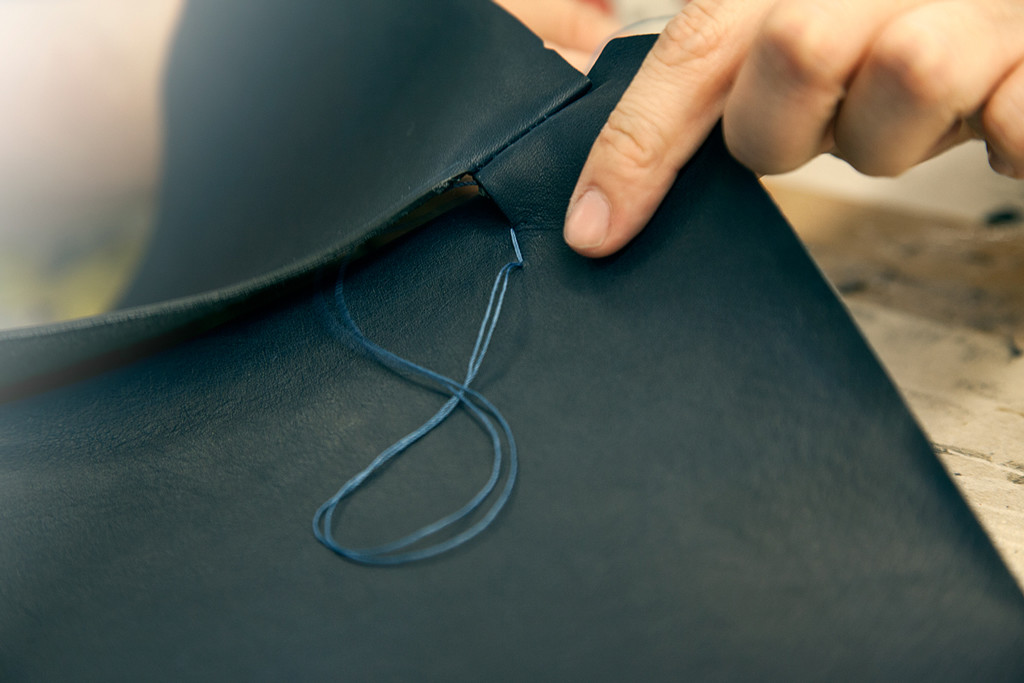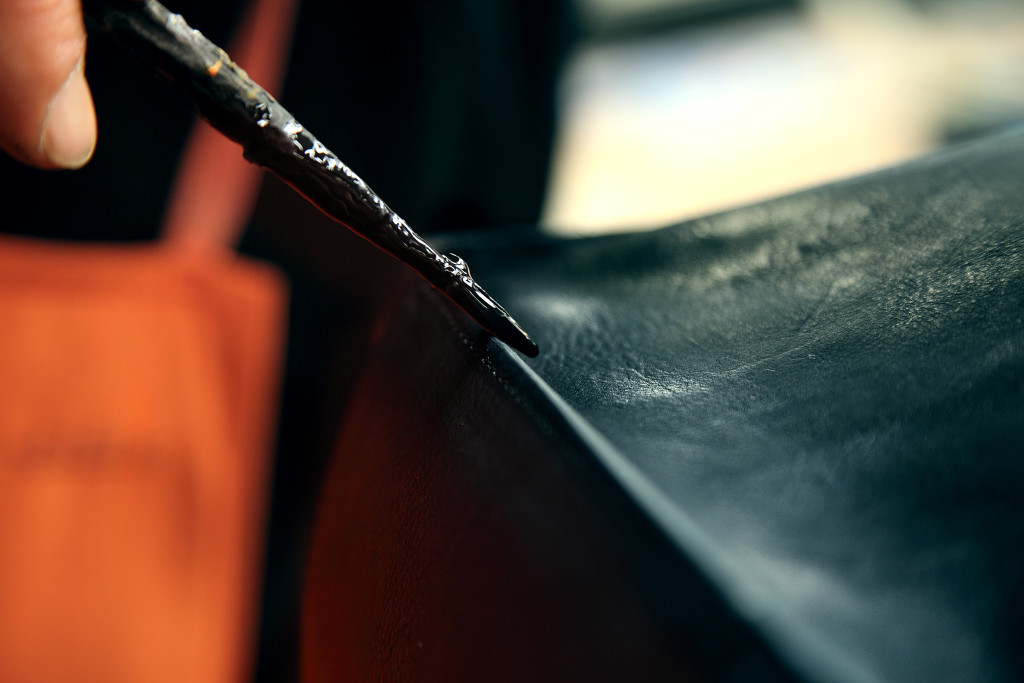 The finishing touches
Meticulous attention to detail ensures that Troubadour bags have stylish aesthetics and untiring functionality. A perfect example of this can be found in the zippers on every bag. Sam and Abel visited countless zipper makers in their quest for the best, and eventually settled on Raccagni.
This family-run Italian business has become synonymous with quality during its 30 years in the industry. These carefully designed zippers offer smooth movement and an attractive finish, in keeping with the sleek, contemporary look and feel of the bags themselves.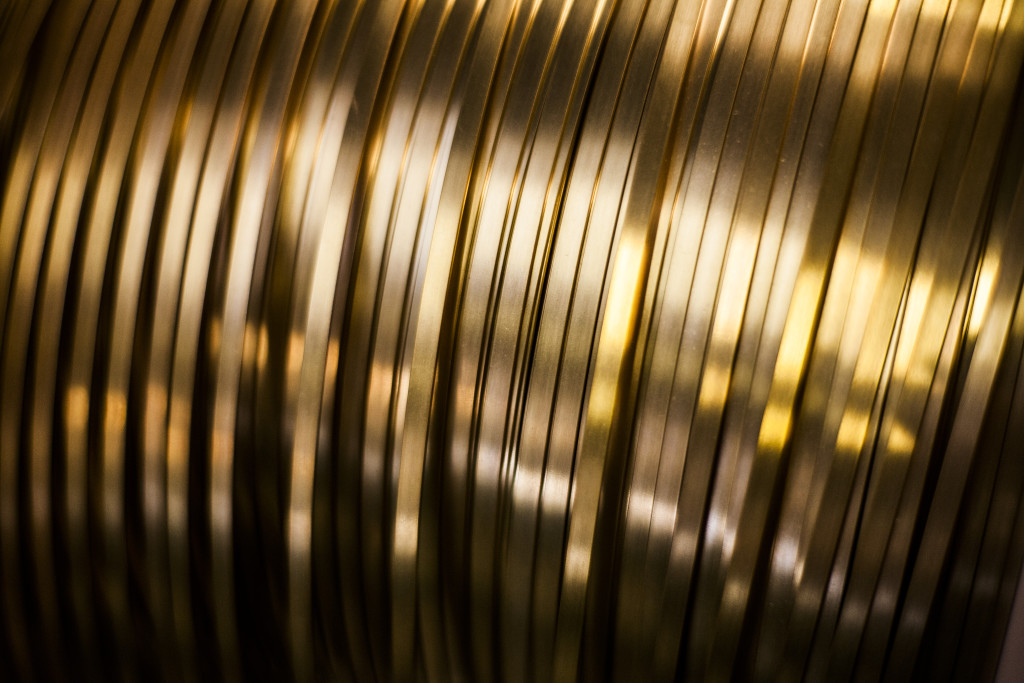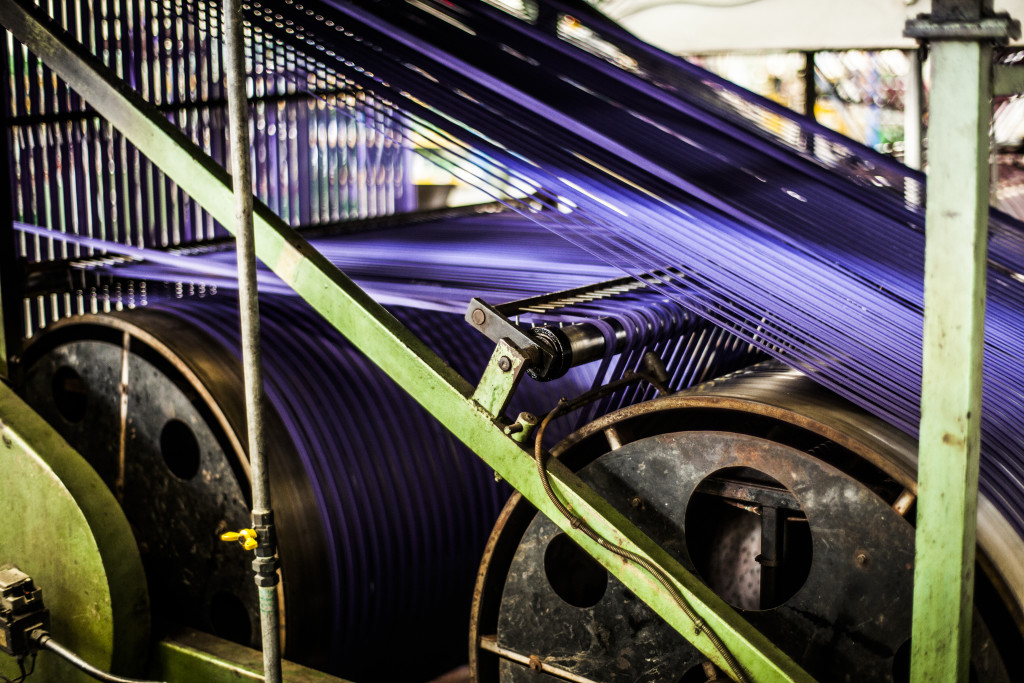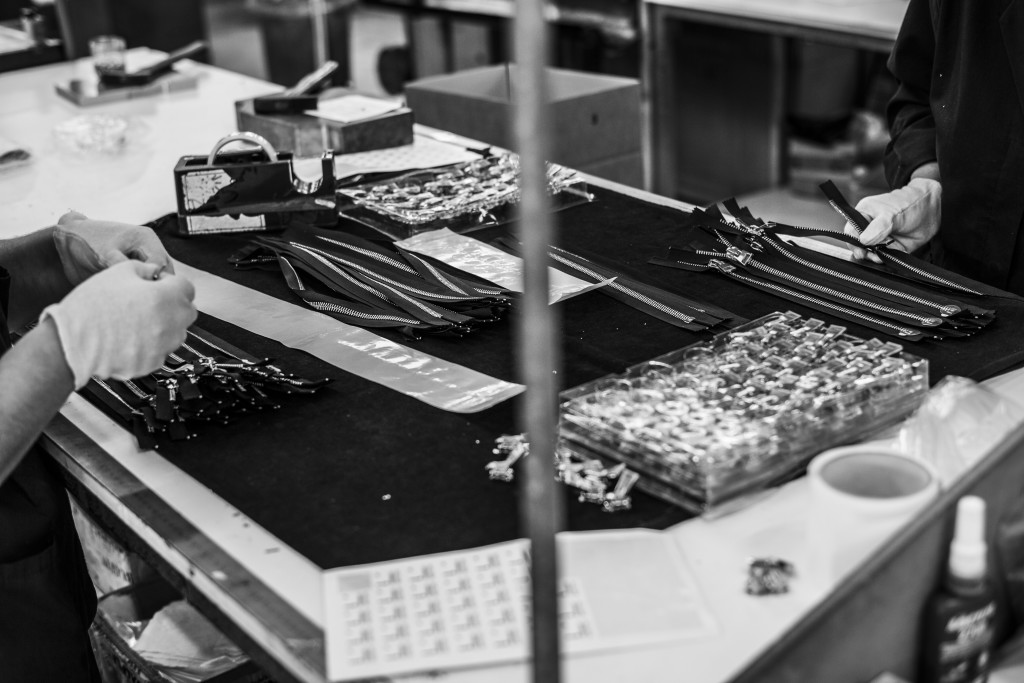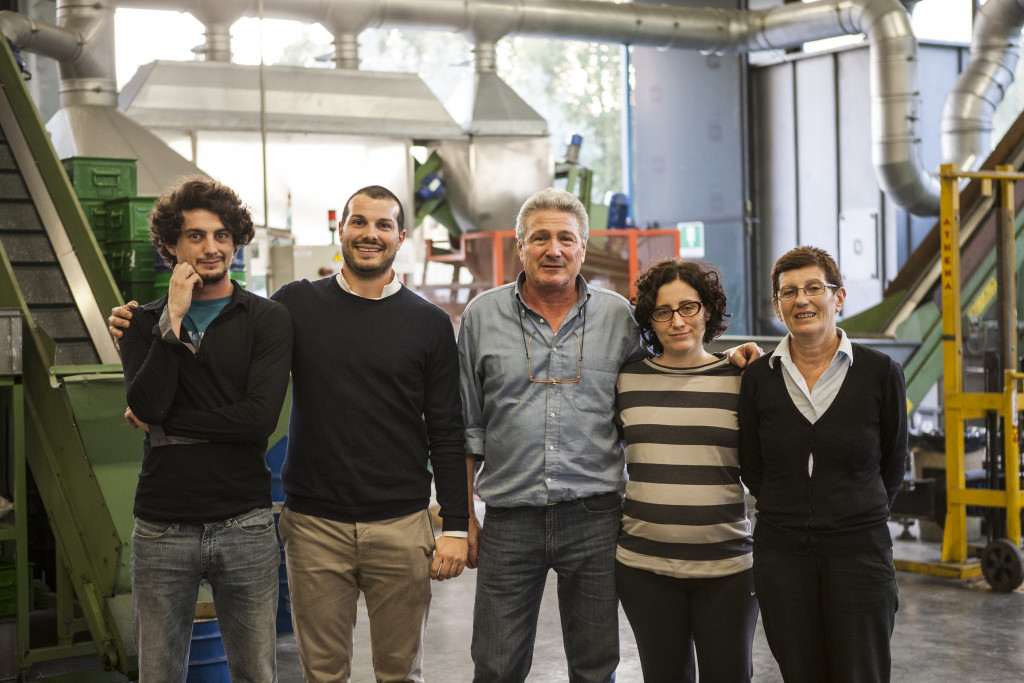 From the initial design process through to the hardware on each accessory, Troubadour strives to uphold traditional craftsmanship at every stage of production. By building up a team of artisans and a culture of perfectionism, Troubadour is able to create bags that are not only stylish and resilient for daily use, but that can be rightly viewed as investment pieces by their owners.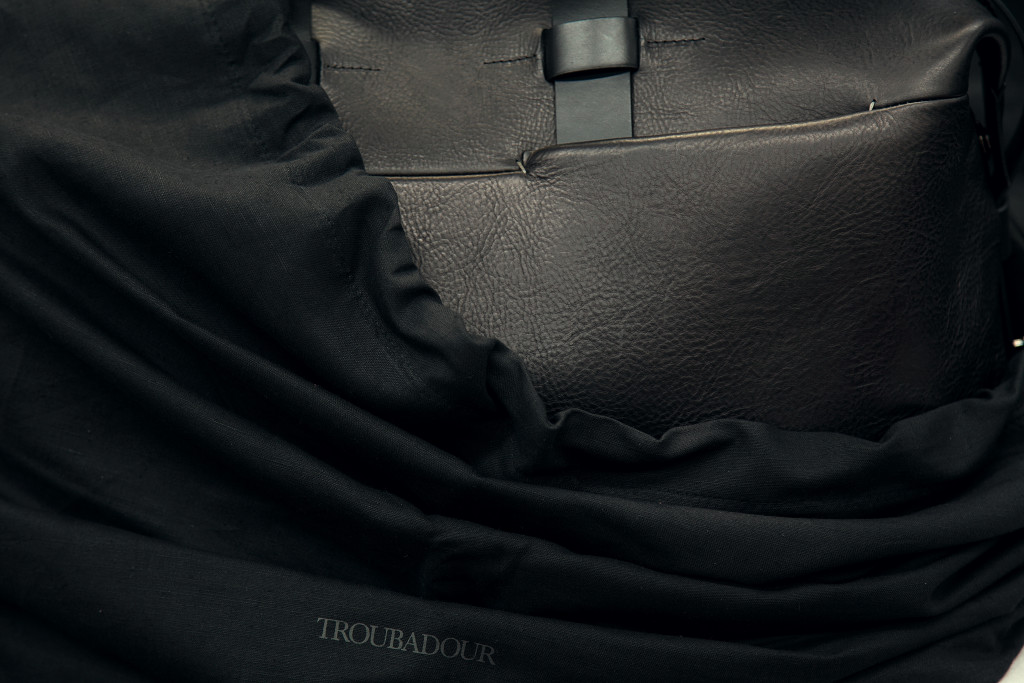 Browse our Troubadour collection here.