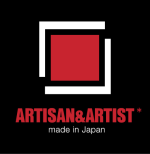 Simple, discreet and effective. If you're looking for a camera bag to enhance your productivity, Artisan & Artist is a trusted choice. A Japanese brand with a global reputation, their minimalistic solutions are designed to make your life easier.
Seichiro Hangui founded the company in 1991, with the aim of giving photographers around the world the tools they need to effortlessly capture stunning photos. Handcrafted using the finest materials, Artisan & Artist bags are both attractive and hard-wearing, built to withstand the busy lifestyle of their owners.
Browse our selection of Artisan & Artist camera bags to find the perfect photographer's companion.