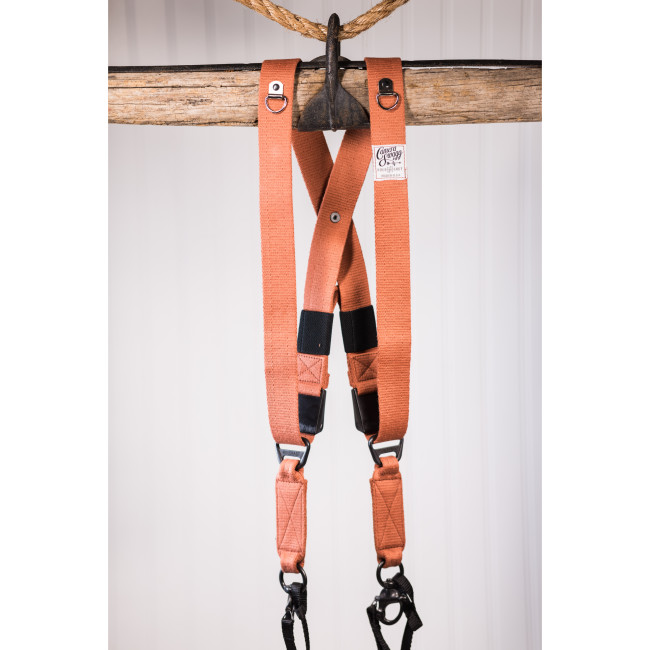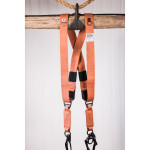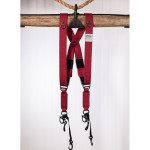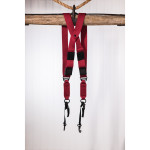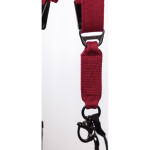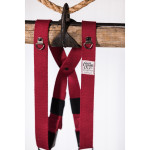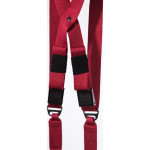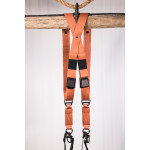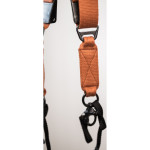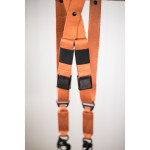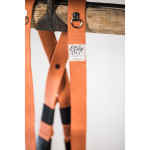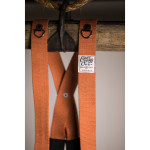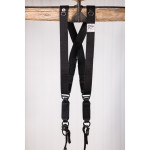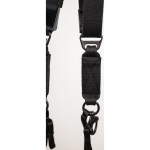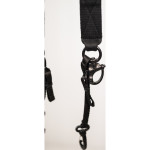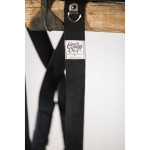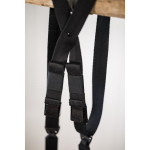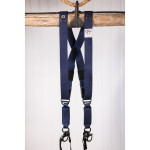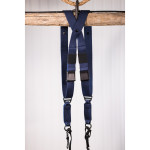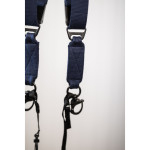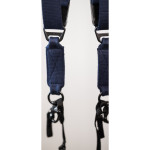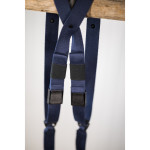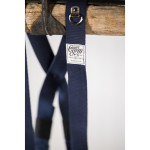 Camera Swagg is a high-performance camera strap system, combining comfort, accessibility and security in one carefully crafted harness. Made from 100% cotton canvas, this modern camera strap is as stylish as it is versatile. Designed to suspend two camera bodies safely by your side, the clip and screw system and speed clutch mechanism allow hands-free photography during your shoot. A robust accessory made by and for photographers, it's a must-have addition to your kit.
---
Features
Premium Strap
Handcrafted from cotton canvas, this durable camera strap is available in four stylish colours, to create an accessory that will complete your look.
Dual Camera Clips
Attach your cameras by the 1/4-20" threads, using the secure Camera HoldFast Accessory Clips provided with the strap.
Intuitive Slider System
Instantly bring your camera to eye level when an opportunity arises, with the fast-access D-ring side lugs.
Designed for Comfort
The criss-cross design of this lightweight harness supports your back and distributes the weight of your cameras.
Optional Attachments
Secure your accessories or a third camera to the strap, using the D-rings on the front of the harness.
Details
Camera Swagg is an innovative harness that allows hands-free photography when shooting with more than one camera. A man-made alternative to the leather MoneyMaker, this quality camera strap offers superb value for money.
Securely attach your cameras to the harness using the Accessory Clips provided, to suspend comfortably by your hips for ease of access. The strap is designed to distribute the weight of both cameras, with dual shoulder straps and 'X' pattern back support.
Capture those fleeting moments with the sliding side lug mechanism, and attach additional accessories to the two D-rings on the front. Made from 100% cotton canvas, available in copper, navy, red or black, it's a handsome but sturdy tool for the contemporary photographer.
Usage and Care


This lightweight cotton camera strap is a high performance and low maintenance addition to your kit. To clean, simply wipe away excess dirt with a clean, damp cloth. Protected by a lifetime manufacturer's warranty, you can purchase this harness with confidence that it will stand up to the challenges of a photographer's lifestyle.

About HoldFast
Based in the US, HoldFast has become synonymous with quality amongst photographers worldwide. Their collection of luxury camera bags and accessories are designed with functionality and comfort in mind, as well as style and longevity. Handcrafted from the highest quality materials, their products are designed to last a lifetime.
Specifications
Material of Construction

Cotton canvas

Carrying/Transport Options

1/4-20" Tripod Screw
Reviews