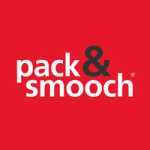 Technology is evolving at a rapid pace. At the same time, it's never been more important to protect our planet from the effects of mass production. The eco-conscious tech lover needs a brand that can keep up with their devices, while putting the environment first.
Pack & Smooch are the perfect solution. Their carefully crafted range of tablet and laptop cases harness natural products like vegetable-tanned leather and raw Merino wool. Custom made for Apple and Samsung products, they offer a precise fit for your devices.
Made in Hamburg, Germany, Pack & Smooch laptop and tablet cases are a premium choice for tech enthusiasts. Explore our collection to see why.