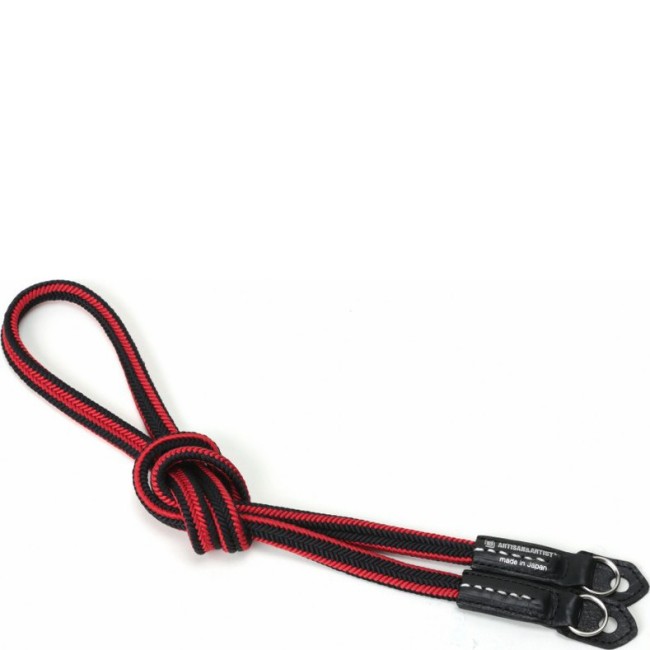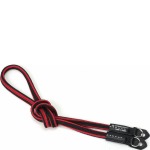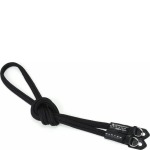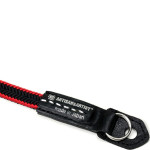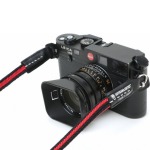 The ACAM-310N is a slim, soft and stylish camera strap that ensures optimum comfort when carrying your camera. Handcrafted in Japan, this woven silk strap has enduring qualities and a distinct appearance that gives it widespread appeal.
Compatible with mirrorless cameras, this flat strap is designed to feel weightless around your neck or wrist.
---
Features
Hand-Woven Cord
This dual-layer strap includes a woven silk outer layer encasing an octavo cord, for a strong but smooth finish.
Secure Ring Attachments
Ring attachments offer a secure fit for your camera, with a flexible strap that can wrap around your wrist during shoots.
Italian Leather Tabs
Black leather end-tabs provide strong support at each end of the cord, complete with the Artisan & Artist logo.
Comfortable Wear
The silk design is both soft and breathable, ideal for long days on set or shooting in hot weather.
Lightweight Design
Take the weight off your neck with a slender camera strap that won't clutter up your kit.
Details
Silk Cord Strap by Artisan&Artist produced by traditional long established artisan's shop of Kyoto is one of the most unique camera straps in the world.
Silk was originally owned exclusively by Japanese aristocrats and praised for its elasticity, strength and flawless beauty. It was also used for traditional kimono belts KUMIHIMO ("woven cord") that were favored by Japanese people as a stylish accessory.
Inspired by this, Artisan&Artist created a unique Silk Cord Strap in a similar technique.
Extremely soft and pleasant to touch silk strap feels different than any other strap. The gentle and smooth silk texture of the cord is comfortable on your neck at all times. You can wear it for a long time without feeling uncomfortable even in hot weather as the material breathes through.
About Artisan&Artist
Artisan&Artist is a Japanese brand that uses the finest materials and traditional craftsmanship to create premium camera bags for photographers worldwide. Putting functionality first, their simple and elegant designs have widespread appeal in the industry, renowned for their discreet appearance and high quality.
Specifications
Material of Construction

Silk, Italian leather

Min Length

980 mm

Max Length

980 mm

Width

11 mm

Carrying/Transport Options

It features a ring-type attachment system., the protection leather flaps are added to prevent the split rings touching and, accidentally, scratching the camera body.

Weight

40 g
Reviews