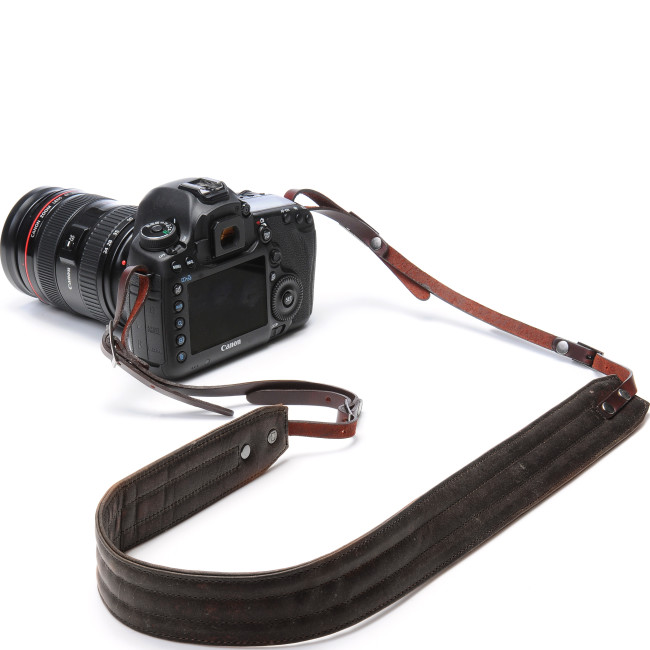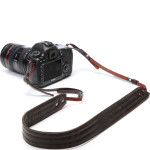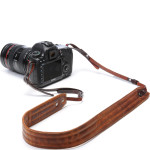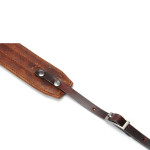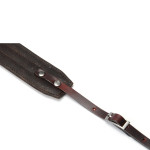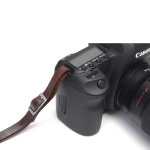 Features
Strong Camera Strap
Handcrafted from quality materials, this camera strap can hold up to 2.7kg of equipment, giving you peace of mind when carrying your kit.
Padded Leather Neckline
Available in Antique Cognac or Dark Truffle, the Italian-tanned leather neckline is padded with neoprene for comfortable wear all day long.
Luxury Connector Belts
The slim leather straps have a timeless style, with enduring qualities that make this accessory a worthwhile investment.
Adjustable Chrome Buckles
With two chrome buckles allowing you to shorten or lengthen the strap up to 63", it's suitable for both male and female photographers.
Custom Chrome Rivets
Instantly recognisable as an ONA accessory, the signature branding on the chrome rivets give this camera strap a distinctive style.
Details
The Leather Presidio is a premium camera strap that does your equipment justice, showcasing your taste whilst offering a practical component for your kit. An elegant accessory for style-conscious photographers, it's perfect for your DSLR.
Made to hold a camera and lens of up to 2.7kg, this neck strap is a strong and resilient choice for the serious photographer. Attach to your kit with the two chrome buckles, and adjust the height for comfortable wear over your body, shoulder or neck.
Chrome hardware holds the top-grain leather straps firmly in place, with a padded leather neckline to cushion your neck when shooting for hours at a time. Available in two colours, this luxury camera strap is complete with custom rivets, for an accessory that you'll look the part in.


Usage and Care
With a sturdy neckline made from neoprene-lined, Italian-tanned leather, this camera strap combines comfort with quality and style. To maintain the appearance and durability of your strap, apply a natural leather wax from time to time. Protected by a one-year manufacturer's warranty, you can have confidence when buying from ONA.

About ONA
ONA bags and accessories are made by and for photographers, with the aim of providing stylish products that men and women can be proud to carry their camera kit in. Established in 2010, this New York brand has gained an international reputation for their high-quality, fashion-forward collection, with simplistic designs that meet the needs of creative professionals.
Specifications
Material of Construction

Handcrafted with Italian-tanned leather

Min Length

1600 mm

Carrying/Transport Options

Chrome hardware accents
Reviews